Salary and Job Outlook for Nurse Practitioners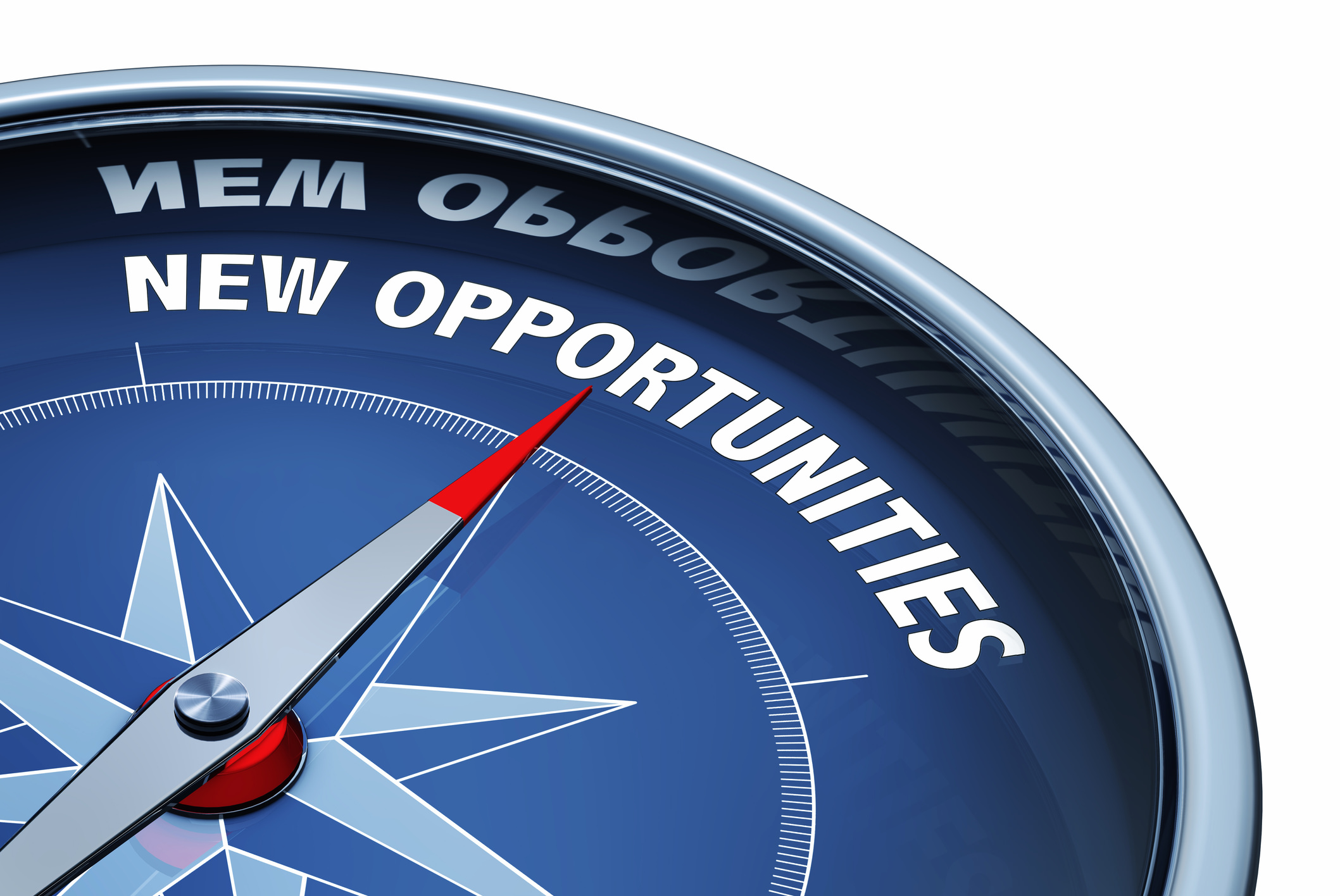 The nurse practitioner role is 54 years old and gaining considerable steam each year. It's no surprise that nurses are clamoring to enroll in nurse practitioner education programs: The profession offers opportunities that are rewarding in terms of salary and job satisfaction.
For students in the nation's approximately 400 NP programs, it's natural to wonder about the life that awaits after graduation. After clinicals are completed and the certification exam is passed (thanks in part to materials and review courses from APEA!!), what will NP practice look like for you? When it comes to predicting your salary, many factors come into play. Job outlook, on the other hand, is a much clearer issue—with significant growth projected for years to come.
Salary Overview
First things first: Money. So what is the average salary of a nurse practitioner? The Bureau of Labor Statistics reports a median 2018 salary of $107,030 and a mean 2018 salary of $110,030. Meanwhile, a survey of the American Association of Nurse Practitioners membership reported the average salary for NPs to be $105,903 in 2018. Still other surveys place the national salary average at $109,000.
Many factors go into calculating the average salary of a nurse practitioner, and these factors contribute to the variation in numbers. Some of these factors are practice focus or specialty, workplace setting, and geographic location. Years of experience as an NP is another influential factor.
Mean vs. Median
When trying to determine earning power, most people seek the average salary for their industry or profession. While most job websites offer information on the average pay for NPs, some agencies, such as the Bureau of Labor Statistics, reports data in terms of mean and median. A salary mean (average) is determined by calculating all salary amounts reported by those surveyed and then dividing that number by the number of respondents. This may seem like an accurate way to estimate an expected salary, but this type of calculation may skew the result because it takes into account the highest and lowest ends of the salary spectrum. Median pay, however, reflects the midpoint number reported by all surveyed participants, thus providing a more accurate sense of what most NPs are likely to receive.
Data Collection
The way in which data are collected can also affect how salary averages are determined. Most job and salary websites rely on the salaries reported by employers who list available positions on their site (e.g., Indeed, Zip Recruiter, etc.). This means that the salary numbers will vary from website to website, since companies may not report salaries on all sites. Professional associations such as the American Association of Nurse Practitioners collect data directly from members. This means that nurse practitioners themselves report the data, providing a more accurate picture of what to expect.
Finally, the Bureau of Labor Statistics is the principle federal agency responsible for measuring labor trends and activity in the economy. The BLS collects data by mailing Occupational Employment Statistics surveys semiannually to 1.2 million employers over the course of 3 years. The BLS follows up with phone calls to employers who don't return the surveys. Unlike job search sites, the BLS reports the median and mean salary of a given profession, providing a more complete picture of what an NP student could expect to make after graduation.
Practice Focus
One of the biggest influences on NP salary is practice focus. According to a MedPage Today survey of 20,000 advanced healthcare professionals conducted in 2018 by Health Media Network, nurse practitioners made an average of $109,000 in 2018. This survey, along with most others that allow respondents to indicate their specialty, highlighted significant differences in salary based on practice focus.
For example, an NP with a practice focus in mental health made an average of $127,237 in 2018, whereas an NP with a practice focus in women's health made an average of $102,534 — a difference of $24,703. The table below shows average salaries for a few of the most common NP specialties:

Practice Setting
Another factor influencing NP salary is workplace setting. NPs commonly work in hospitals, outpatient settings, ambulatory settings, and private practices. Each of these workplaces provides a different median pay to NP employees. Federal data show that in a hospital, the typical nurse practitioner can expect to make a higher salary than an NP working in a private practice.
This table displays advanced practice nurse salary averages in select practice settings (NPs, CRNAs, CNMs). The data are from the Bureau of Labor Statistics:

*The BLS combined NPs, CNMs, and CRNAs when reporting this data
Geographic Location
In addition to workplace and practice focus, geographic location also has a significant impact on salary. Some states have a lower concentration of available NP jobs, and some states provide lower salaries due to a lower economic base. These factors can result in varying wage expectations for NPs working in different states and cities. According to the Bureau of Labor Statistics, the state with the highest reported annual wage for NPs in 2017 was California at $133,780, followed closely by Alaska with $122,880 and Massachusetts with $122,740. [table] Job Outlook
The job outlook for any given industry is an indicator of whether or not the industry is expected to grow in the future. NP students are on the right track for employment growth: The Bureau of Labor Statistics reports that the demand for nurse practitioners is expected to grow by 36% between 2016 and 2026.
National data show that the number of available NP positions is expected to grow from 155,500 in 2016 to 211,600 in 2026, with an estimated 14,400 NP job openings becoming available each year. This is great news for NP students, because it means there will be plenty of opportunities for work in the future.
In addition, healthcare occupations remain near the top of the U.S. News 2019 Best Jobs rankings, with nurse practitioner ranked fifth in its list of Best Health Care Jobs and seventh in its list of 100 Best Jobs. But what exactly is causing this projected growth? There are two main reasons for NP demand: changing demographics and a shortage of primary care physicians.
Changing Demographics
One of the biggest factors in projections for NP job growth is the nation's rapidly changing demographics. According to the Association of American Medical Colleges, the U.S. population is expected to grow by 11% from 2016 to 2030. The number of Americans aged 18 and younger is projected to increase by 3%, the population aged 65 and older is projected to increase by 50%, and the population aged 75 and older is projected to increase by 69%. As these data suggest, the older population of adults will increase rapidly, leading to a higher demand for nurse practitioners to care for their needs as they age. Since 66.9% of current NPs are certified in family practice, nurse practitioners who specialize in gerontology will be in high demand in the coming years.
Primary Care Physician Shortage
For many years, the country has experienced a shortage of primary care providers, particularly in rural areas. With population growth, a large influx of older patients, and insurance coverage expansions making access to primary care more affordable, it is difficult for primary care physicians to keep up with the ever-growing pool of patients, resulting in a shortage of primary care health providers. This shortage is expected to get worse as the years go on, with an estimated shortfall of 14,800 to 49,300 primary care physicians by 2030. To help patients receive access to the care they need, more and more states are approving full practice authority for NPs. Full practice authority allows NPs to practice to the full scope of their education and training, without supervision or formal collaboration with a physician. Achieving full practice authority in every state will further expand the need for NPs in the future. As of April 2019, the number of states that have awarded full practice authority to NPs exceeds 22!
Where Are the NP Jobs?
Knowing where the greatest job growth is expected can be helpful when deciding where to focus your job search after graduation. The five states with the highest anticipated job openings for NPs are: [table] The five states with the smallest anticipated job growth for NPs are: [table] When it comes to salary and job outlook, nurse practitioner students have a lot to look forward to after graduation. Knowing that a higher-than-average salary range and rosy job outlook await them, NP students can rest assured that they have chosen a great career path!
Send feedback on the APEA blog to askamelie@apea.com.
---