Implications of Off-Label Prescribing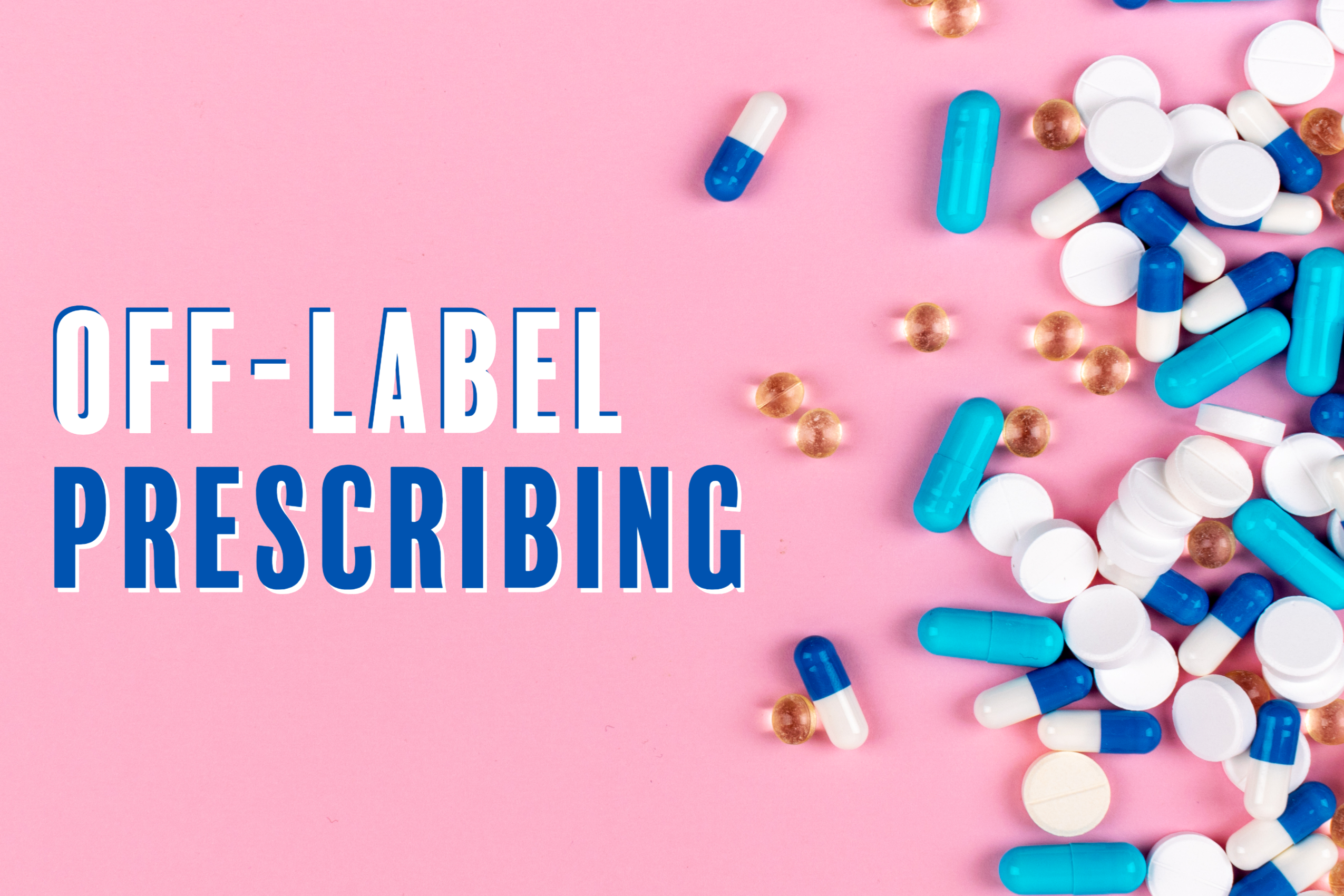 Implications of Off-Label Prescribing
By Kathy Baldridge, DNP, FNP-BC, FAANP
Prescribing medications for off-label use is a common practice. But is it a wise one for nurse practitioners? The term "off label" refers to the practice of prescribing a medication for a condition, population, or in a dosage that has not been approved by the U.S. Food and Drug Administration (FDA). Research shows that approximately 1 in 5 prescriptions written in the United States is for an off-label use.
Drug Approval Process
Obtaining FDA marketing clearance for a medication is a time-consuming and costly endeavor. Pharmaceutical companies must follow a five-step approval process that includes discovery/concept, preclinical research, clinical research, FDA review, and FDA postmarket safety monitoring.
The FDA does not perform medication testing or research; these tasks are the responsibility of the pharmaceutical manufacturer. The FDA reviews the research and information submitted by the manufacturer to determine whether the benefits of the drug outweigh the risks, and whether the drug can be manufactured under quality conditions. The approval of generic versions of branded medications does not require the same rigorous process, since manufacturers of generic drugs do not have to prove safety and efficacy. However, the manufacturers of generic medications must prove that the active ingredient in the generic drug is effective when used to treat the same medical condition for which the brand drug was approved.
Ethical Considerations
Whether prescribing medications for an approved indication or an off-label use, NPs should weigh the principles of beneficence (duty to do good) versus nonmaleficence (duty to avoid causing harm). Malpractice cases tracked by Nurses Service Organization and CNA Insurance show that between 2012 and 2016, 29.4% of claims against NPs were related to prescribing. Prescribing and medication errors resulted in indemnity claim payouts that ranked second only to diagnostic errors (32.8% of claims).
The top three prescribing errors identified in this NP claims study were: 1) improper prescribing/managing of controlled drugs; 2) failure to recognize contraindications and/or known adverse interactions between prescribed medications; and 3) improper management of medications. Additionally, the claims study found that 27% of allegations or complaints made to state boards of nursing about NPs were related to medications. This clearly demonstrates that just because the use of a medication is "on label" according to the FDA does not mean that it is the right drug for your patient.
Reasons for Off-Label Prescribing
An estimated 25% of prescriptions written in the U.S. are for off-label uses. Of note, only about 30% of medications prescribed off label have substantial research-based evidence to support their use. In order for a drug to be approved by the FDA, rigorous trials must deem it safe and effective for its intended use and population. As stated earlier, this process is lengthy and expensive. Examples of off-label prescribing include:
Prescribing a currently available drug to treat a disease or symptom for which it has not received an FDA-approved indication
Prescribing a currently available drug for a population or age range in which it was not clinically tested
Prescribing a currently available drug in a dose or dosage form that differs from that for which it was clinically tested.
When a drug is prescribed off label, it is usually because: 1) it has been proven effective for an off-label condition of similar etiology, but the FDA doesn't have the research/resources from the pharmaceutical industry to relabel it with the new indication; 2) limited options exist for on-label drugs for certain populations (i.e., children, older adults, pregnant women); or 3) prescribing the same drug, with a dosage approved for a different indication, will save the patient money.
Some of the medications commonly prescribed off label are:
Spironolactone (Aldactone) for acne and hirsutism in women
Trazodone for insomnia
Erythromycin for gastroparesis
Gabapentin (Neurontin) for neuropathic pain, fibromyalgia, bipolar disorder, headache, etc.
Hydroxychloroquine (Plaquenil) for Covid-19
SSRIs for migraine prophylaxis and fibromyalgia
Naltrexone for Parkinson's and Alzheimer's disease
Colchicine for actinic keratosis and psoriasis
Sildenafil (Viagra) for sexual dysfunction in women
Prazosin (Minipress) for BPH
Remember These Do's and Don'ts
For nurse practitioners and other prescribers, medication selection should always be made carefully and based on evidence. Consider the following "do's and don'ts," whether prescribing on label or off label:
Do's:
Do make sure that you have performed and documented a complete assessment and arrived at an accurate diagnosis for the patient's symptoms.
Do review the patient's complete list of current medications, including over-the-counter medications, herbal supplements, and homeopathic remedies.
Do ask the patient about all allergies, and document this discussion.
Do consider the evidence for your medication choice, whether the use is on label or off label. Some drugs have sufficient evidence (e.g., meta-analyses, systematic reviews, and large randomized controlled trials) to support their use in clinical practice for off-label indications. Assure that the evidence is sufficient and justifies prescribing off label.
Do discuss the use of the medication (administration, side effects, long-term effects) with the patient. Use a shared decision-making process. Document the patient's understanding and informed consent, especially for an off-label use.
Don'ts:
Don't misrepresent or falsify a diagnosis to justify the use of a medication or to obtain insurance approval for a medication. Here's an example: Finasteride is indicated at 5 mg for the treatment of BPH (as Proscar) and at 1 mg for male-pattern baldness (as Propecia). Some providers prescribe the lower-priced Proscar for hair loss and tell the patient to cut the medication in quarters. But, in order to get the Proscar cost covered by insurance, they misrepresent the reason for treatment as BPH. This is NOT good practice.
Don't forget to document the ethical justification for your drug selection and your discussion with the patient — specifically about potential medication side effects. Failure to do so could make a significant difference in outcomes of a medical malpractice claim.
Don't break the trust in the patient-provider relationship by not disclosing off-label use. It's equally important that you do not forget your duty to the patient and the public.
Consult These Resources
How do you know if a medication is considered off label? Here are a few resources that can be used to make that determination.
Clinical Guidelines in Primary Care (published by APEA and available here) details the diagnosis and management of common conditions treated in primary care. All pharmacologic treatment options presented in the book are evidenced-based and have been approved by the FDA for the stated conditions. The same is true for CareOnPoint, the mobile version of Clinical Guidelines in Primary Care.
Epocrates (free and paid version) provides prescribing information according to presenting symptom or diagnosis. Epocrates reports off-label uses. An asterisk to the left of a medication indicates that it is an off-label use.
UpToDate indicates whether a pharmacologic therapy choice would be an off-label use. This may be an acceptable resource if you are searching for evidence to support your off-label use of a medication.
Consider Legal Repercussions
When considering whether to prescribe off label, don't forget about potential liability. Beyond concerns for patient safety and treatment effectiveness are the legal ramifications of your prescribing decision. The laws surrounding off-label prescribing are somewhat controversial and vague. Malpractice lawsuits over off-label indications have raised issues of unregulated research, inadequate informed consent, and medical negligence. Medical negligence is determined based on four elements of tort law:
The prescriber must have a duty to the patient
This duty must be breached
There must be some injury requiring compensation
There must be a causal link between the breach and the injury.
While off-label prescribing is common, it is associated with distinct ethical and legal issues. Nurse practitioners should be acutely aware of their scope of practice when making all treatment decisions. Each NP's scope of practice is defined by the state board of nursing in the state where they practice. Some states specifically prohibit off-label prescribing, and others specifically permit off-label prescribing. In other states, NP prescribing practices are bound by requirements set forth in collaborative practice agreements.
Despite the variabilities among states, best practice is to prescribe legend drugs for therapeutic use as recommended by clinical practice guidelines. Clinical practice guidelines are defined as statements to guide practice that are based on evidence from a rigorous systematic review and synthesis of the published medical literature.
About the author: Kathy Baldridge is a family nurse practitioner who is the president of the Louisiana Association of Nurse Practitioners. Dr. Baldridge is the director of psychometric testing and analysis for APEA and a featured presenter at APEA review courses and continuing education programs. She developed APEA's Guide to Billing & Coding in the Outpatient Setting. Learn more about this resource here.
References
CNA Insurance, Nurses Service Organization. (2017). Nurse Practitioner Claim Report: 4th Edition. A Guide to Identifying and Addressing Professional Liability Exposures. https://aonaffinity-blob-cdn.azureedge.net/affinitytemplate-dev/media/nso/images/documents/cna_cls_np_101917_cf_prod_sec.pdf
Furey, K., & Wilkins, K. (2016). Prescribing "off-label": what should a physician disclose. AMA Journal of Ethics. https://journalofethics.ama-assn.org/article/prescribing-label-what-should-physician-disclose/2016-06
O'Brien, P. (2019). Off label considerations for mid-level practitioners. American Med Spa Association. https://www.americanmedspa.org/blogpost/1633466/316454/Off-label-Considerations-for-Mid-level-Practitioners
Saleh, N. (2019). Do's and don'ts for off-label prescribing. Infectious Diseases. https://www.mdlinx.com/article/do-s-and-don-ts-for-off-label-prescribing/lfc-3743/
Shridat, J., Lipoff, J. (2017). Prescribing to save patients money: ethical considerations. Journal of the American Academy of Dermatology. https://doi.org/10.1016/j.jaad.2017.08.012
U.S. Food and Drug Administration. (2018). Understanding unapproved use of approved drugs "off label". https://www.fda.gov/patients/learn-about-expanded-access-and-other-treatment-options/understanding-unapproved-use-approved-drugs-label
---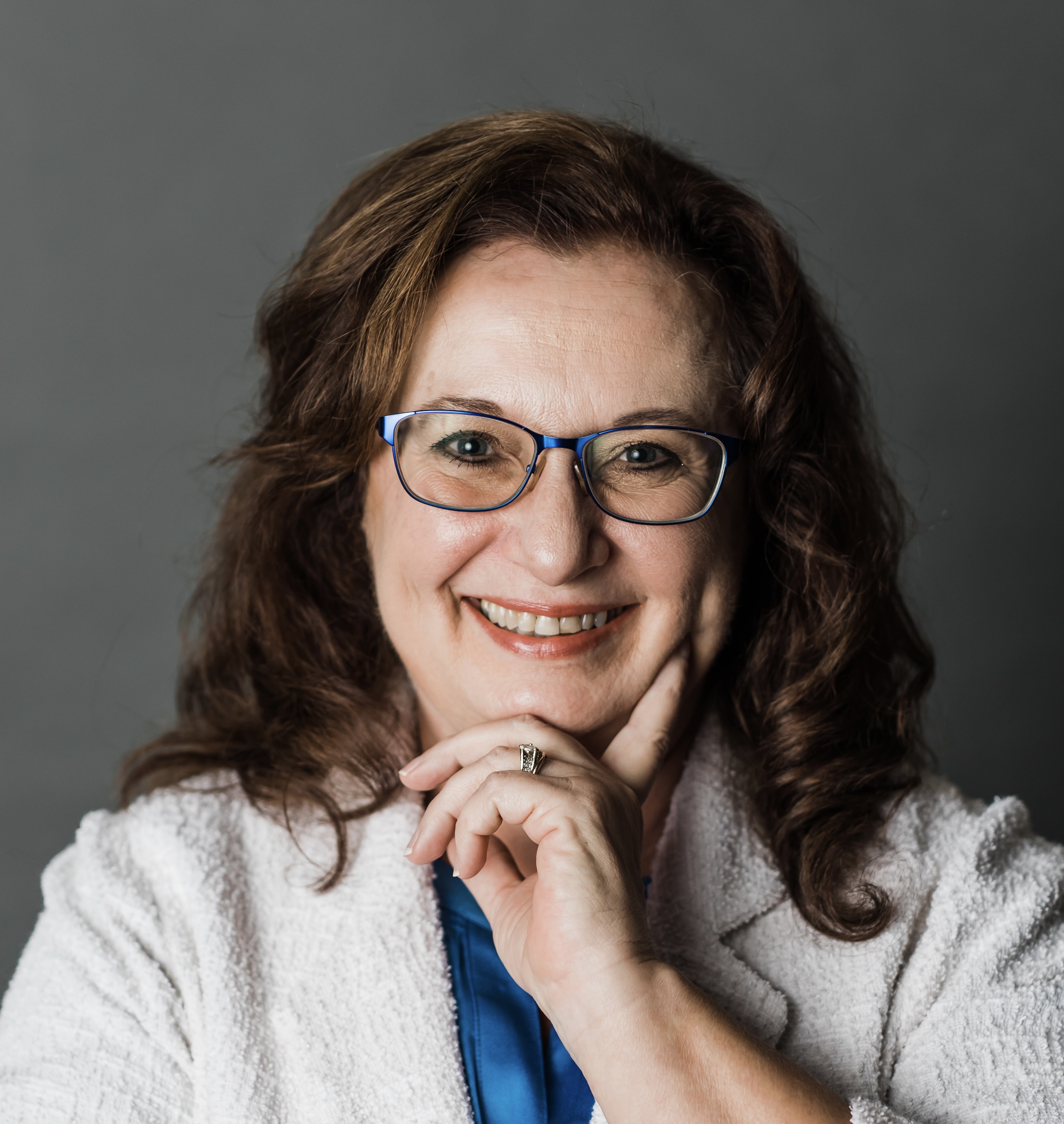 Written by
Kathy Baldridge
Kathy Baldridge is a family nurse practitioner with clinical experience in multiple settings, including primary care and neurology. She teaches the APEA Review Course & Clinical Update for FNPs and AGPCNPs and is a frequent invited speaker at state and national continuing education events and NP conferences. In addition to her teaching responsibilities, Dr. Baldridge provides psychometric expertise for APEA assessments and question banks. She is the author of Billing and Coding in the Outpatient Clinical Setting and several chapters in the 3rd and 4th editions of Clinical Guidelines in Primary Care. Dr. Baldridge also coauthored a chapter in the 7th edition of Hamric & Hanson's Advanced Practice Nursing, an Integrative Approach. Dr. Baldridge is in clinical practice at Christus Community Clinic in Alexandria, LA, where she provides internal medicine and women's health services. In addition to teaching and patient care, Dr. Baldridge is passionate about professional advocacy. She served three terms as president of the Louisiana Association of Nurse Practitioners and shares her deep knowledge of health policy and advocacy with nurses at all levels of practice. Dr. Baldridge is a Fellow in the American Association of Nurse Practitioners and a recipient of the AANP State Award for Excellence.