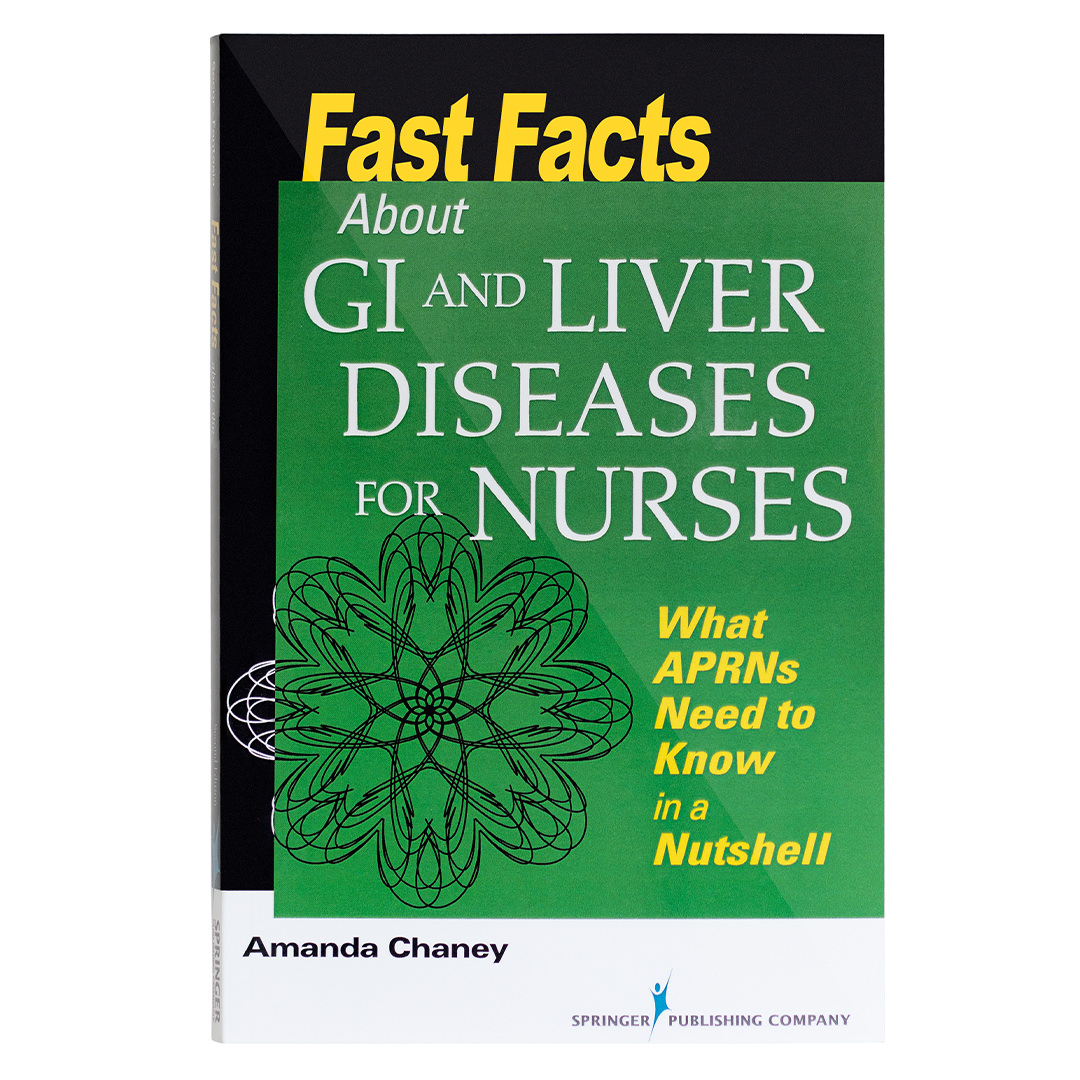 Fast Facts About GI and Liver Diseases for Nurses
Total price:
We offer shipping anywhere in the U.S. and Canada.
*Please note that All Sales are Final on the following Clinical Resources products (including Bundles):
Amelie's Antibiotic Cards
Pediatric Dosage Cards
Pharm in a Flash!
Building Blocks Flash Cards
Building Blocks Summary Sheets
APEA's Guide to Coding
Topical Steroid Dispensing Cards

Details
The only resource of its kind, this concise, practical guide to GI and liver disease delivers current information on diagnosing, managing, and treating common GI and liver disorders, along with providing liver transplant guidelines. Written for nurses, nurse practitioners, and physician assistants in varied specialties, it fills a gap in information needed by primary and acute care professionals who are the chief caretakers for GI and liver patients. This guide delivers information on recent important treatment advances that have revolutionized GI and liver care and provides guidance for seeking expert advice or urgent/emergent care for more complex cases. The "Fast Facts in a Nutshell" feature highlights key takeaway points throughout the text.
The resource reviews common GI symptoms and disorders from irritable bowel disorders (including key differences between Crohn's disease and ulcerative colitis) to gallstones and GERD. A section on liver disease describes essential liver functions, reviews liver function tests, and addresses commonly and less commonly seen liver disease diagnoses. Complications of cirrhosis are examined to ensure prompt recognition of these potentially deadly symptoms. Additionally, the book addresses liver transplantation with comprehensive attention to the evaluation process, organ donation/allocation, and post-transplant care for donor and recipient alike. Each chapter includes an overview, significant laboratory or imaging findings, treatment options, expected outcomes, and IDC-10 codes for billing and reimbursement.
Key Features
Provides speedy access to current information on diagnosing, managing, and treating common GI and liver disorders for frontline professionals
Includes a comprehensive review of the liver, abnormal liver function tests (LFTs), and transplantation
Reflects up-to-date information on the latest treatment guidelines for gastrointestinal and liver disease, including celiac disease and hepatitis C
Addresses common gastrointestinal diseases and guidelines for treatment as outlined by the American College of Gastroenterology (ACG)
Discusses current liver disease management and guidelines for treatment as outlined by American Association for the Study of Liver Diseases (AASLD)
Title: Fast Facts About GI and Liver Diseases for Nurses
Author: Amanda Chaney
Published date: 2016
Soft Cover
224 pages