Preparing for Boards During & After Covid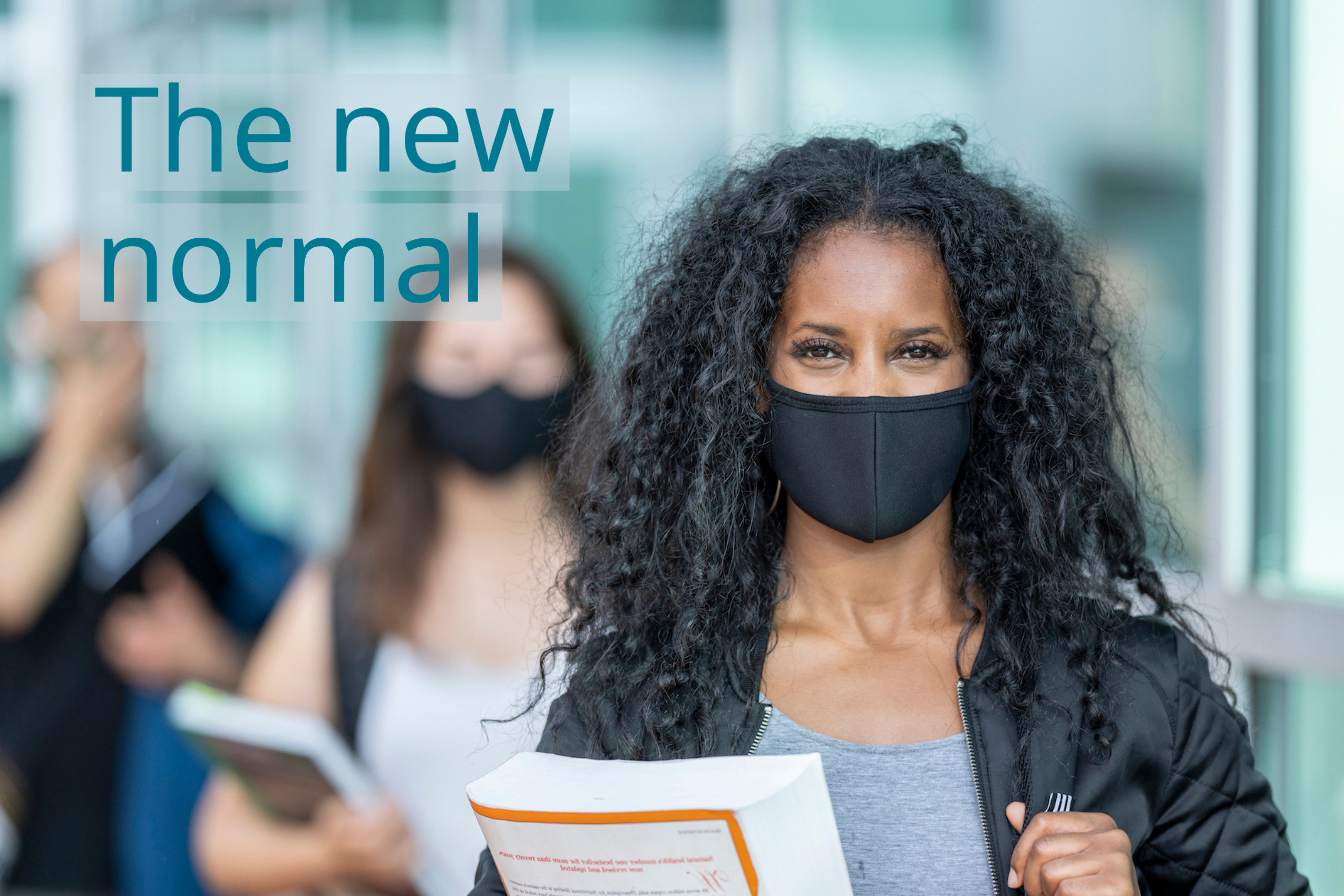 How do I make the smartest decision about attending a review course right now? How can I stay focused and motivated if I'm unsure of my testing date?
These are common questions we're asked by NP students and recent graduates who are navigating the unique challenges of preparing for boards during a pandemic. Whether it's COVID-19-related setbacks, unplanned pauses for parenting, or unexpected interruptions due to financial circumstances, it's possible to keep moving toward your goal. We've put together a roadmap of resources and detailed steps to help you build a pandemic-proof study plan so you can achieve your goals and adapt to change in today's new normal.
So COVID-19 derailed your plans for NP certification. Now what?
Maybe you are struggling with clinical sites to complete graduation requirements. Or maybe your local testing centers are currently closed. You may even have travel hesitations and are finding it difficult to attend a review course. There's no denying the added hurdles of today that make this time particularly challenging for NP students.
First, realize how far you've come.
Stop and think about how much you've achieved and recognize how close you are to reaching your goals. It's important that you don't lose your momentum because right now is when you need it the most! Now is the time to remind yourself that nothing, not even a global pandemic, is going to stop you from having the career of your dreams!
Now, take actionable steps toward the finish line, one day at a time.
Even though it seems impossible to plan for tomorrow, realize that the core facets of your study prepare unaffected and uninfluenced by the pandemic or any other roadblock life throws your way. Yes, something may happen that's outside of your control, but the key to overcoming this is creating a detailed study plan that you can rely on and take actionable steps toward, one day at a time.
Follow along for a step-by-step guide to building a pandemic-proof study plan that will help you pass the certification exam with ease — no matter the roadblock. (Be sure to check out the additional resources provided at the end of this post!)
1. Gather your 'tools' to build the study plan.
Before building a study plan, make sure you have the tools to do the job right the first time! In Dr. Amelie Hollier's words, "You only want to take this exam once!" We've outlined a checklist of resources you'll need to create the most effective and efficient study plan. (Don't worry, we explain how and when to use each of these tools later.)
To execute your study plan, you will need:
A comprehensive review course (detailed in step 2)
The course manual provided to you at a review course (detailed in step 2)
The exam blueprint from your certifying body (detailed in step 3)
A predictive exam or readiness test (detailed in step 3)
A planner
2. Cement your foundational knowledge with a comprehensive review course.
It's important to have a thorough understanding of the foundational knowledge for NP practice before studying on your own. APEA NP educators recommend attending a comprehensive review course to bring together concepts learned in school that you will come across during the certification exam. And as a bonus, most review courses will provide you with a course manual you can use throughout the remainder of your study prep.
The APEA Review Course & Clinical Update is a reliable alternative to onsite review courses if you are currently experiencing travel challenges, are unable to find childcare and have children learning remotely, or if you're facing financial hardships due to the pandemic. The Review Course & Clinical Update is available in multiple formats, so you can choose the option that suits your learning needs, your schedule, and your budget!
Wondering what it's like to attend an APEA review course? Visit our YouTube channel to step inside an APEA Live Webinar Course or to learn about our On Demand options!
3. Choose your certifying body and follow the exam blueprint.
Family nurse practitioner students and adult-gerontology nurse practitioner students may choose between two certifying bodies (AANP or ANCC) when taking the certification exam. The exam for each certifying body is uniquely structured, and your decision about which exam to take depends on your preferences and career plans (Wondering which exam to take? Visit our blog post about how to choose the certifying body and exam that fits your needs).
Since AANP and ANCC exams are structured differently, their exam blueprints are also different. The exam blueprint is exactly that — an outline of test content. This is the framework for where you will focus your study, and it gives you an idea of how much time you should allocate toward specific content domains. This blueprint will be especially handy when making a study schedule in your planner, so keep this in your study 'toolkit' for a little later.
For more information on choosing a certifying body, as well as content on the AANP and ANCC exams, visit the APEA blog.
4. Use a predictive exam to assess your knowledge base, then use the results to strengthen weak areas.
How can you know where you're going if you don't know where you are? APEA NP educators recommend taking this type of exam twice and using the results in two ways: First to assess your knowledge base, then again before taking your certification exam to determine your true likelihood of passing. It's important to identify your weak areas at the beginning of your studying for effective remediation planning. APEA Predictor Exams provide detailed score results reported in 16 knowledge areas and 5 testing domains. Because the results are broken down into knowledge areas and testing domains, you can see exactly where to focus your study and which areas need the most attention. In addition to the detailed results provided with every APEA Predictor Exam, you also receive a score indicating your likelihood of passing the exam. APEA Predictor Exams help ensure certification success by providing reliable information about readiness.
5. Use your planner to map out your study schedule. Then stick to it.
Now that you have a better idea of where to focus your study, it's time to give it a spot in your calendar! Your planner will be an important tool for staying on track and holding yourself accountable as you study. Plan how much time you have each week to dedicate to studying in between life obligations, work, and other items on your calendar. When you have an idea of how much time you can dedicate to studying each week, you can properly dedicate enough time to improving your weakest knowledge areas. APEA NP educators recommend using the results report from your Predictor Exam and dedicating the most study time to knowledge areas you scored lowest in.
Need more help with this step? Dr. Kathy Baldridge shows you exactly how to use a planner to schedule weekly study time in our Virtual Town Hall for NP Students!
6. Don't forget to add a little wellness into the schedule.
Don't forget dedicate some time to yourself! Mental and physical wellness will be just as important to effective studying as any other tool mentioned above. This includes regular exercise, getting enough sleep, meeting your dietary needs, and making time for your hobbies, family, and friends.
If there's anyone who knows what you're going through, it's our NP educators. That is why Dr. Mimi Secor, one of APEA's very own, has dedicated her life to health and wellness! Visit her fitness blog, or visit the Coach Kat and Dr. Mimi website for more resources aimed at helping you become a "healthier, more confident, and more successful" you!
Thrive Global's daily newsletter is another great resource we recommend for personal wellness. Check out their blog posts "How to Make the Most of Our Collective Life Transition," and this post dedicated to self-care specifically for frontline providers.
In conclusion, take it one day at a time.
Your goals are achievable no matter how difficult the obstacles you are faced with may seem. Remember to take things one day at a time, and in the words of Martin Luther King Jr.,
"If you can't fly then run, if you can't run then walk, if you can't walk then crawl, but whatever you do, you have to keep moving forward."
Additional Resources
APEA is committed to your success throughout your education and in practice. Make sure to check out the additional resources below or reach out to our support team with any questions. Email us at questions@apea.com or call us at (800) 899-4502.
Check out the APEA YouTube channel for in-depth study strategies and more videos on how to develop a detailed study plan specifically for students: Study Strategies series; Live Q&A sessions with APEA NP educators; Virtual Town Halls for NP Students: How to Stay on Track When Your NP Education Has Been Derailed; How to pass your NP Boards: Answering exam questions, time management, and staying focused
---