Meet the APEA Faculty: Dr. Lindsey Luther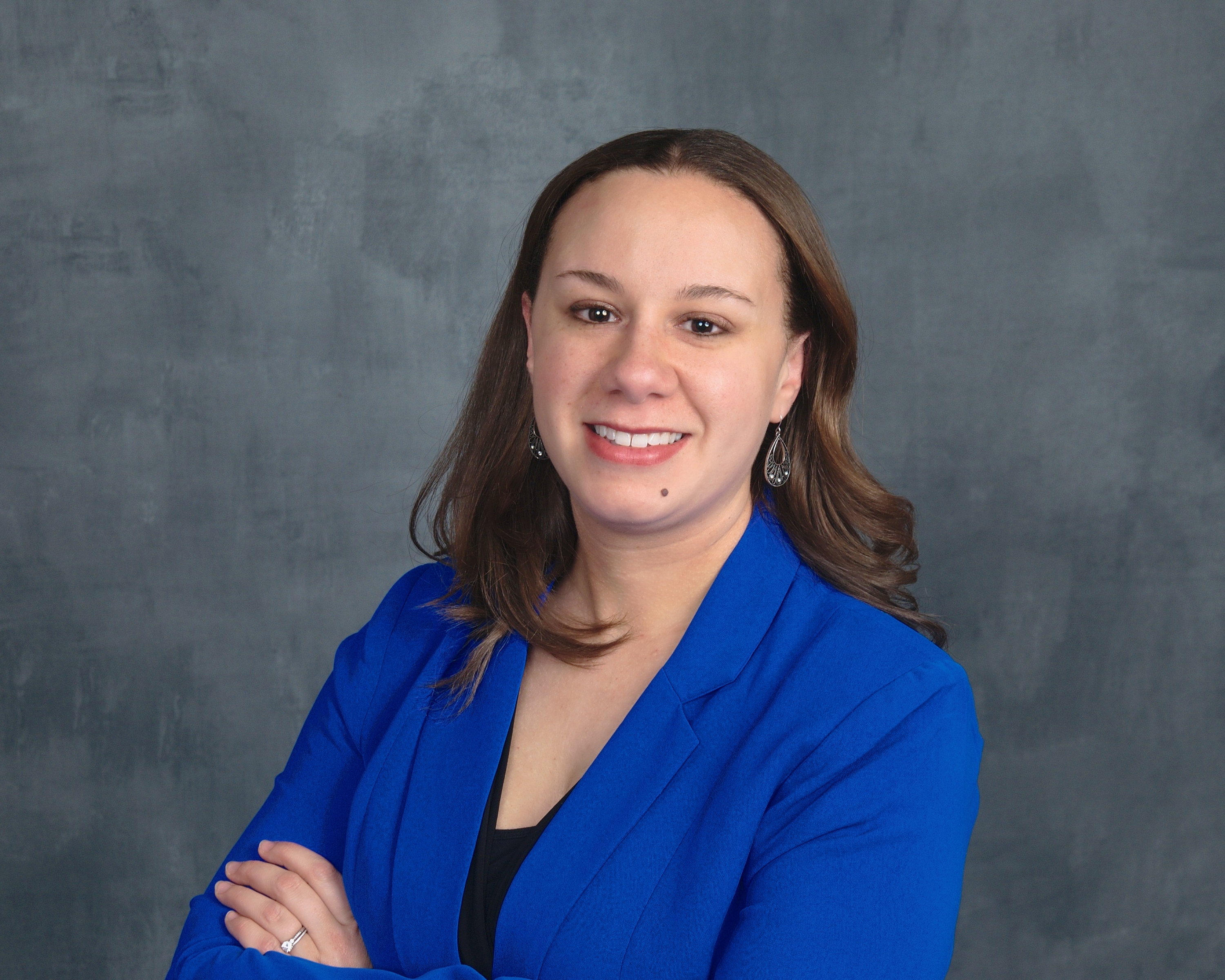 Meet the APEA Faculty
Advice from Dr. Lindsey Luther
Lindsey Luther, DNP, APRN, FNP-C, CNE, EBP(CH), is a family nurse practitioner who teaches the APEA Review Course & Clinical Update for FNPs and AGPCNPs and develops content for APEA education programs. She is a certified nurse educator and earned a certificate in evidence-based practice in 2020.
Dr. Luther has long been devoted to the education and preparation of new NPs. She was an assistant professor and the FNP Team Lead at Mount Carmel College of Nursing and had been promoted to associate professor before joining APEA in 2022.
While a full-time academic faculty member, Dr. Luther was awarded a grant to learn and develop innovative teaching strategies. She also published multiple articles in academic journals, all focused on the improvement of NP education.
Dr. Luther's past clinical experience includes perioperative practice in outpatient and inpatient settings, and her current clinical practice is in nutrition and weight loss treatment at Central Ohio Nutrition Center. She also serves as a programming consultant to the Institute for Trauma and Psychological Safety, providing expertise on trauma-informed healthcare and educational design.
A primary reason why Dr. Luther accepted a full-time role with APEA was to have a more far-reaching and national impact on the development of the future NP workforce. As a member of the APEA faculty, she has taught live review courses and provided expert advice and direction to hundreds of NPs who are preparing for their board exams. Here she answers additional questions designed to give NP students a glimpse into her expertise and her dedication to their success.
Q: What drives you to help NP students be successful?
A: Nurse practitioner students invest so much time, money, and energy into advancing their education. They do this so they can take care of patients who desperately need safe and effective healthcare. Changing roles is always a challenge, especially when you are doing so while caring for your family or working as a nurse.
I want to ensure that NP students feel supported and have a set of mentors they can trust as they enter their new career. I want to support these new practitioners in any way I can, because easing their transition into nurse practitioner practice for them creates a better future for everyone!
Q: What is your No. 1 piece of advice for NP students as they prepare to take their exam?
A: My best piece of advice is to remember that you are more prepared than you think you are! Test anxiety is natural and expected, but remember that you have spent years learning, practicing, and refining your skills in preparation for this moment! Don't let your nerves about the exam cloud your ability to think!
In the weeks leading up to your exam, certainly focus on effective study strategies — but don't neglect your mental health. If you need help developing your study plan, finding resources to prepare for the exam, or learning strategies for more effective test-taking, the NPs at APEA would love to help!
Q: What is a significant piece of advice you wish you would have received as an NP student?
A: I wish I had known how to maximize my learning from preceptors during my clinical rotations. If I had the opportunity to do my NP clinicals again, I would ask my preceptor for both positive and negative feedback on my performance at the end of each clinical day. I would also be more proactive about setting priorities with my preceptor to focus on specific skills or creating opportunities for me to improve in certain knowledge areas. These are two habits that I use now whenever I precept a student, and I find that having this structure allows for much more learning!
On a more personal note, I also wish I had learned more about personal finance and managing student loan debt earlier in my career. When I first graduated, I felt very intimidated by the financial investment I had made in my education, and this led me to avoid being proactive with my student loans for a long time. Now I know that the best time to think about your financial future is always right now!
As graduating students who will be starting new jobs, you have the opportunity to address your finances early in a way that will serve you for the rest of your life. So, learn as much as you can and don't be afraid to ask for help from successful colleagues or experts who can guide you through the process. I promise, it will be worth the effort!
---