Prepare For Your NP Journey
Looking to stay on top of the best practice updates in primary care and pharmacology so you can optimize patient outcomes?
ONPace On Demand Learning is:
Exceptional
Evidence-Based
Relevant
In an ever-changing health care environment, ONPace On Demand Learning is your trusted resource.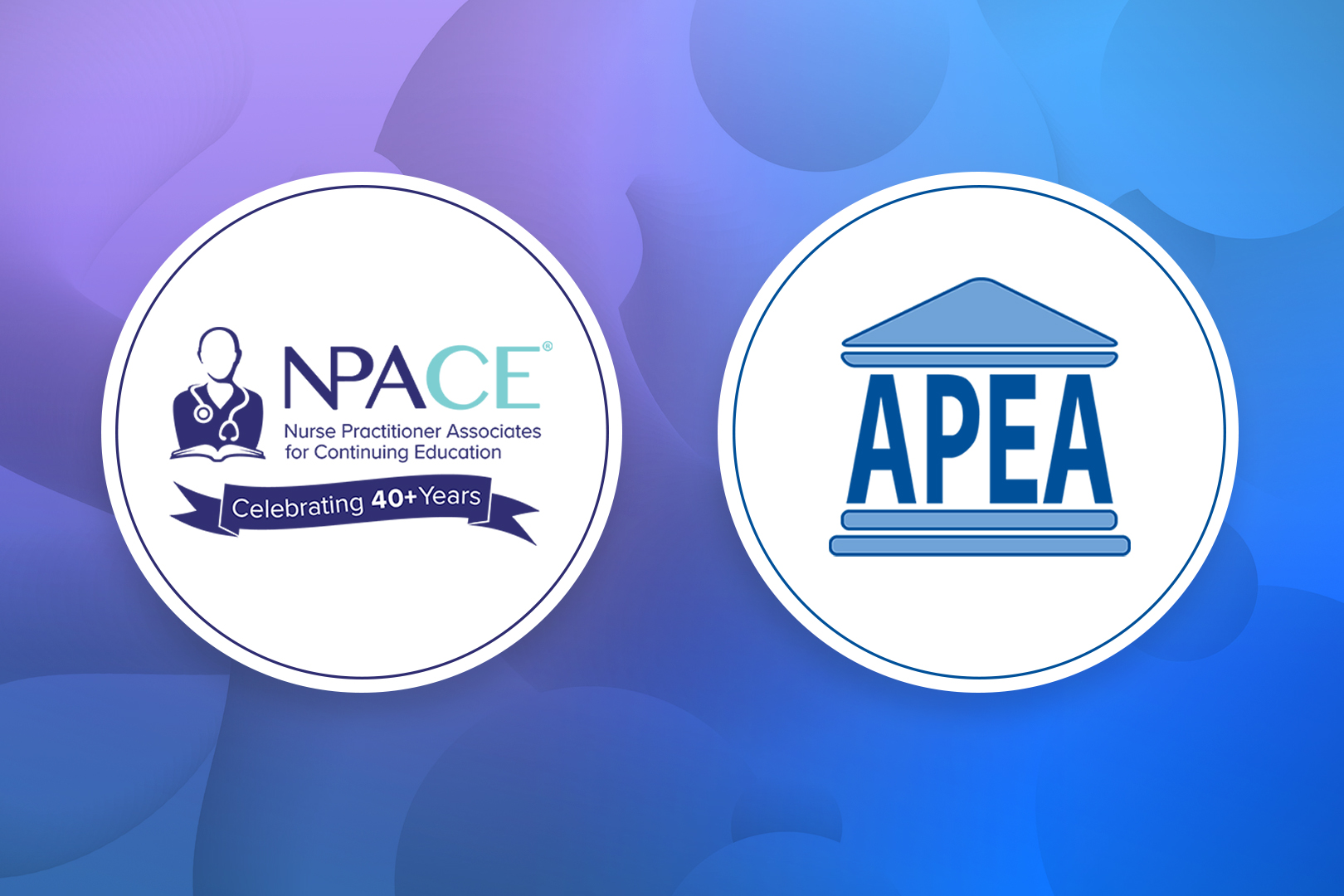 APEA-NPACE Partnership
APEA & NPACE are partnering to bring nurse practitioners unparalleled educational offerings in primary care and pharmacology. Independently, our reputations for excellence have been admired for decades. Together, the opportunities to offer you relevant, relatable and exceptional continuing education are endless. Through this partnership with APEA, ​NPs now have access to a robust selection of ​learning opportunities in the APEA CE Library. ​The nation's leading providers of NP continuing education, APEA and NPACE, are collaborating to provide NPs with exciting new opportunities for professional growth. To learn more about NPACE, visit npace.org.