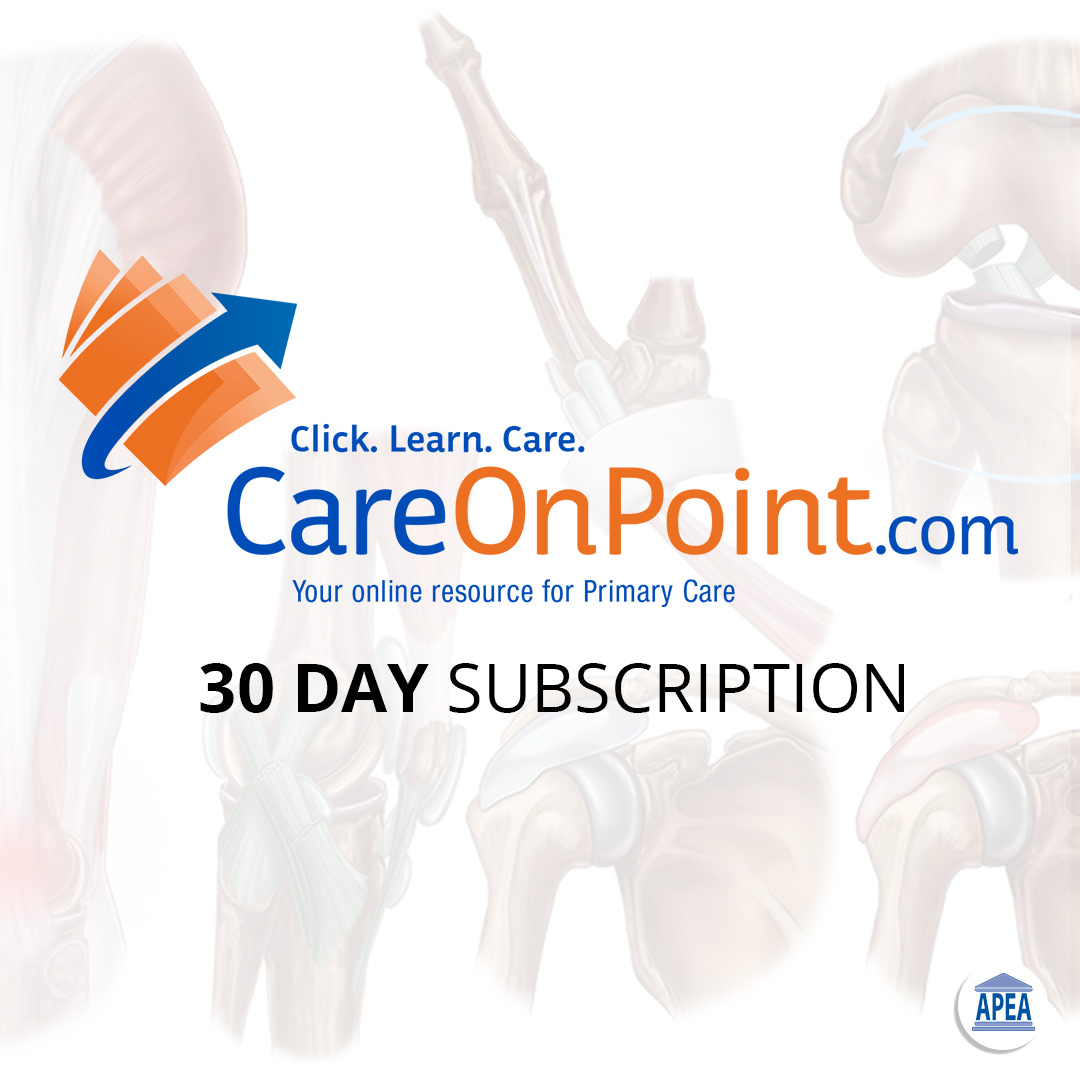 CareOnPoint - 30 Day Trial
Total price:
We offer shipping anywhere in the U.S. and Canada.
*Please note that All Sales are Final on the following Clinical Resources products (including Bundles):
Amelie's Antibiotic Cards
Pediatric Dosage Cards
Pharm in a Flash!
Building Blocks Flash Cards
Building Blocks Summary Sheets
APEA's Guide to Coding
Topical Steroid Dispensing Cards

Details
Maximize the efficiency and effectiveness of every patient encounter with CareOnPoint, the comprehensive and concise reference tool perfect for your smartphone, tablet, laptop or desktop. Packed with visual supports such as tables and images, CareOnPoint integrates the best of evidence-based practice into the ideal mobile resource for NPs in primary care.
CareOnPoint offers a completely mobile-friendly interface. Movement within the resource is simple, seamless and quick, allowing you to rapidly obtain the information you need to provide patient care. It's user-friendly each and every time.
CareOnPoint content focuses on primary care and provides evidence-based practice information on more than 300 of the most common diagnoses seen in primary care settings. CareOnPoint features bulleted content that is concise and targeted. It delivers complex information in a manner that allows clinicians to judiciously use their most valued asset: time. Get the right answer quickly and in an easy-to-understand format.
APEA offers subscription choices that meet your needs and are significantly less expensive than similar products on the market. A 30-day trial is only $15. Contact hours are not available with this option. Contact hours are only accumulated in the 1-year and 2-year subscriptions.
Don't miss these essential features of CareOnPoint:
Handheld access
Continuously updated
Peer-reviewed
Evidence-based
Written by NPs for NPs
Powerful search features
Pharmacology tables
Helpful graphics and images