Click on book to
Look Inside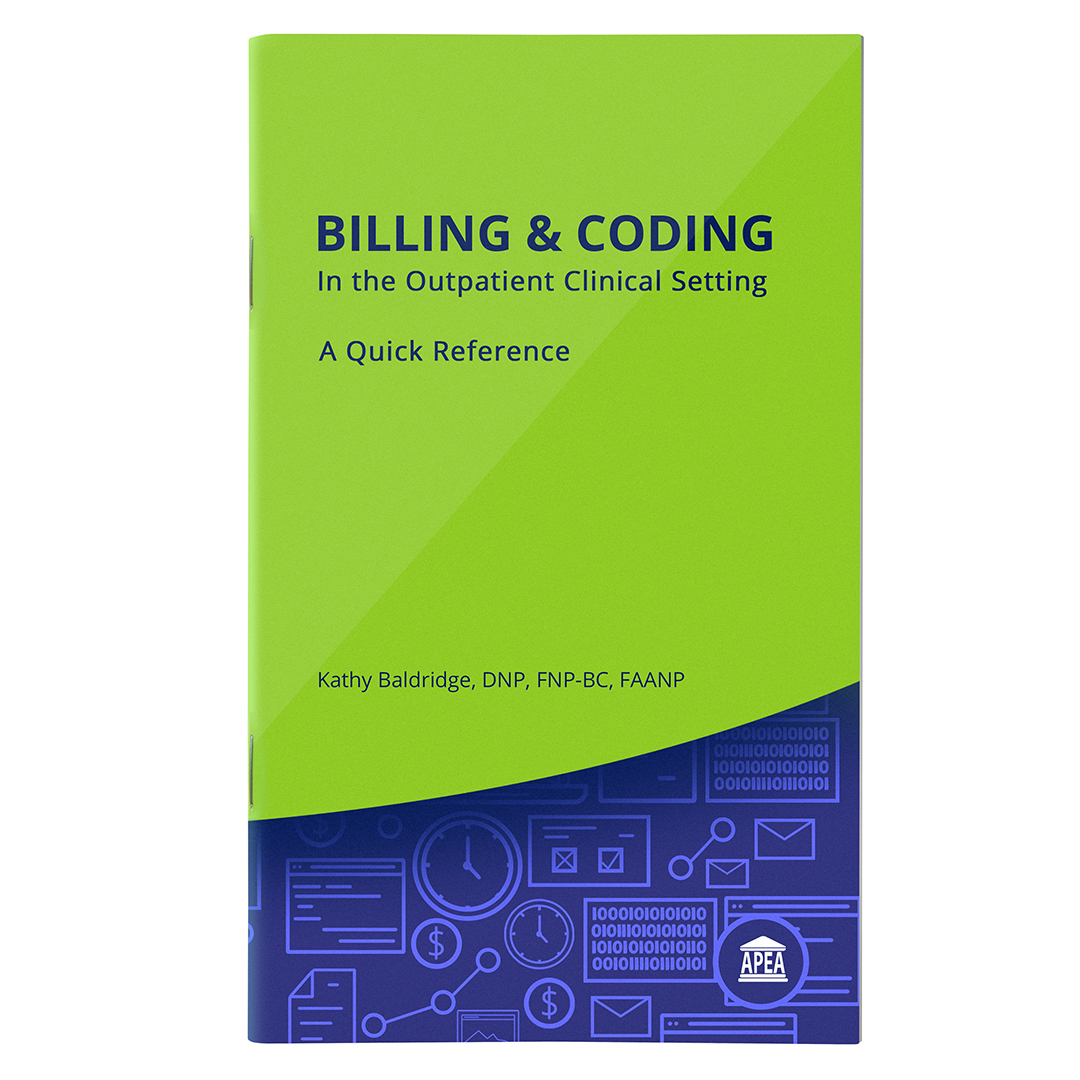 Billing & Coding in the Outpatient Setting
Details
Billing & Coding in the Outpatient Setting
Billing & Coding in the Outpatient Setting (copyright 2022) is a quick reference guide to significant changes in the Evaluation and Management (E/M) codes for inpatient office visits. These changes, which were the first by CMS in 30 years, have far-reaching impacts on daily documentation and clinical practice.
Billing & Coding in the Outpatient Setting was updated in September 2022 to incorporate a chapter on the Medicare Wellness Visit, a flow chart illustrating the process for determining the appropriate level of E/M service, and layout and organization improvements.
This book is a concise but comprehensive reference for the exam room and office. It's portable and packed with key points NPs need to provide accurate and comprehensive documentation that supports services rendered and justifies reimbursement for the fees submitted.
Book contents include:
Determining whether the visit is for a New or Established Patient
Determining whether the E/M code should be based on Medical Decision Making or Time
How to document appropriately and how to avoid common documentation pitfalls
Tips for reimbursement
Recommendations for credentialing in order to bill for services
Specific billing situations
Medicare Wellness Visit
**CORRECTION on page 7 of the 2021 version of this reference:
The first print run of this book contained an incorrect statement in patient example 2. This content should read as follows:
You transfer from one practice to another. A patient you have seen within the last 3 years establishes care with you at the new site. Although this is a new site, the patient is not new to you and should be billed as an established patient.
Title: Billing & Coding In the Outpatient Setting
Author: Kathy Baldridge, DNP, FNP-BC, FAANP
Copyright: September 2022
A beneficial book for NP students! Highly recommending!
Diana D40577045